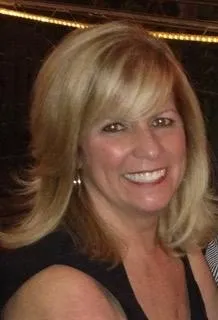 President
Doris Millard
[email protected]
MEC President
AFA Executive Board Member
AFA Board of Directors Member (Ex Officio)
Negotiating Committee Chairperson
MEC Grievance Chairperson
Doris brings great experience and dedication to the Flight Attendants of Air Wisconsin and her passion and unwavering support of the Flight Attendant group has been unchanged since she first stepped foot onto the Air Wisconsin property in 1980.
Doris has been based in multiple cities, and has gone through several airline transitions – including working with United Airlines originally, transitioning to US Airways, then to American, and finally coming back full circle to United Airlines. Doris has been based in Fort Wayne, IN, Appleton, WI, Denver, CO, Norfolk, VA, and currently Chicago, IL. During her tenure at Air Wisconsin – Doris has been a vital supporter of the Association of Flight Attendants and has more than 34 years of experience having served in the areas of the Master Executive Council as President, Merger Committee Member, MEC Grievance Chairwoman, MEC Scheduling Chairwoman and the Local Executive Council 29 President. Furthermore, Doris has formal education completing labor law and labor arbitration classes in Boston, Massachusetts.
Now living in Denver, Colorado – Doris supports the St. Jude's Children's Hospital and has a passion for helping those in less fortunate situations. In addition to showing her support for the homeless, and St. Jude's Children's Hospital – Doris loves playing with her grandchildren, vacationing with her family, and working in her flower gardens.
____________________________________________
Vice President
Derric McDaniel
[email protected]
AFA Board of Directors Member (Ex-Officio)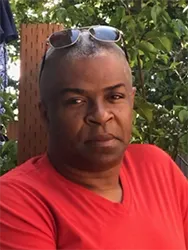 Derric began his flying career nearly 20 years ago, and has always loved aviation. As a little boy he wanted to be a pilot, as his parents and neighbors would all take turns taking him to watch planes take off and land at PDX. Self described as hyper and extrovert, his Flight Attendant career has been perfect for him, as you'll often hear him say "let's keep it moving."
Derric is passionate about his interests. He has served as a Guild Chair on several local charities and a committee member for several national charities raising money for the Arts, Cancer and Education. As he often says that an Oregonian is "a natural born revolutionary."
Derric spends his personal time traveling the globe with family and friends. He is also musician and writer, you can find him at an open mic night or poetry slam wherever he lands. He currently serves as the MEC Vice President, LEC Council 3 Vice President and MEC Scheduling Chair for Air Wisconsin. He lives in a Portland Oregon, but spends a great deal of time in Palm Springs.
____________________________________________
Secretary-Treasurer
Ruthanna Jenkins
[email protected]
Ruthanna's childhood was spent moving around the East Coast and Midwest because of her father's job. He took each child on a special trip by airplane, and that was the first time she got her head in the clouds. She graduated with a degree in Home Economics education and was set to begin teaching. Her husband's job took them to Los Angeles where he would work on the F-14 fighter jet, and she worked for Hughes Aircraft. Next stop was Long Island, New York, and a teaching position. Then Virginia, where she changed course and became a Certified Public Accountant specializing in taxes. The family enjoys sailing and tennis, so Ruthanna supported those hobbies by running a junior sailing program in the summers and being a tennis mom during the school years.
Ruthanna's sister encouraged her to apply for a Flight Attendant job knowing that was always a desire of hers. At the end of tax season 2009 she joined Air Wisconsin, based at DCA and IAD. She has enjoyed working with flight attendant trainees and being a part of the negotiations team to support all Flight Attendants.